A unique Memorial for all Veterans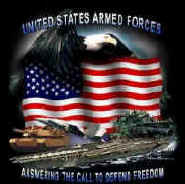 To the many military veterans who served around the world in far-away places and at home, during peace and during war, we cannot say THANK YOU enough for all they endured. We salute them for bravely doing their job and applaud their courage in the face of the unknown, all the while defending freedom, defending liberty, and defending peace. Our veterans are true national treasures, priceless in their worth, who surely deserve our undying praise for making the sacrifice to preserve America's values and freedom.
The Burlingame Historical Preservation Society would like to invite you to participate in their HONORING OUR VETERANS memorial project. It is designed to honor all veterans, men or women, active duty or reservist, living or deceased, who served at any time in any branch of the armed forces of the United States.
Realizing there are already several wonderful memorials in other locations within the county to honor local veterans, this memorial is designed to uniquely honor the veterans. It includes a brief history of the veteran's military service and a photograph. The photograph is a most important part of the memorial, though not an absolute requirement for participation. It is the photograph that most vividly personalizes this memorial and is of great interest today, and for the generations to come as well. A photograph of the veteran in uniform is preferred, but any photograph may be substituted. This unique and personalized memorial is assembled as a permanent record so the service and commitment of each veteran will long be remembered. All submissions become the property of the Burlingame Historical Preservation Society and will be located at the Burlingame Schuyler Museum in Burlingame.
There is no fee involved to participate or to be included in this memorial. You simply provide military service information and a photograph. Photographs submitted can be scanned and returned should you not wish to donate the photograph.
You may print the military service information sheet from this website. To print a military service information sheet now, go Here.
Remember to include all veteran family members, living and deceased, who served at any time.